Thinking about starting your own Business? Not sure where to start?
The Small Business Centre can provide you with the tools and resources you need to evaluate your idea and decide if entrepreneurship is right for you.
If you're ready to get started the Centre offers a full range of support services, including workshops, seminars, government programs, advisory assistance, networking events and much more to help you put your business on the path to success.
Have questions about your business plan?
Our Advisors are available to assist you with your market research and help you get started on your plan.
If you've already begun working on a plan, you may want to meet with an Advisor for an in-depth consultation and feedback on all aspects of your plan. Consultations are free and confidential.
Starting a Small Business Seminar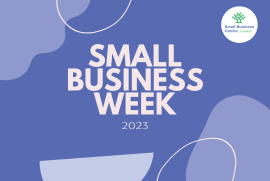 Advanced Business Seminar Series