Wednesday, August 16th, 2023 @ 2:00 pm – 3:00 pm
Location: Online
The presentation introduces the most common types of intellectual property: trademarks, patents, trade secrets, copyrights, and industrial designs. It explains their strategic value and the resources available to learn more about the topic.
In this live presentation, you'll learn what patents, trademarks, industrial designs and copyrights are. Learn how these rights are used to protect a business and how they help it grow and become more competitive. The Canadian Intellectual Property Office representative will talk about how to identify and manage IP and explain ways to avoid some of the most common mistakes with IP.
Join us for an interactive presentation:
• What is IP?
• Where and how is IP used?
• How do I know if I have IP?
• How can IP unlock the value of my idea?
• What are the benefits of IP?
• How do I manage my IP?
• Who can help me with IP?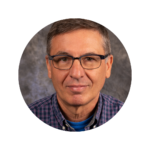 Presented by
Dumitru Olariu has worked for more than 30 years with the Canadian Intellectual Property Office – an Agency of Innovation, Science and Economic Development Canada, first as a Patent Examiner, then as an Intellectual Property Advisor. Before that, he worked for 6 years in the electronics industry. His educational background includes a MSc in Electrical Engineering and a MBA.
Cost: $0.00
Address: Webinar Link provided by email
Register by: August 16th, 2023